Sample of Employment Satisfaction Letter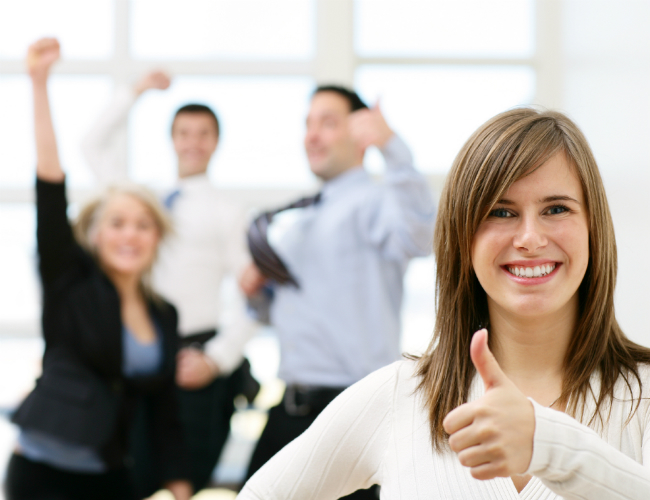 Every employee wishes to excel at their job and make their employer feel proud of having them in the organization. If you are sitting at a managing post in a certain organization and you see that there is a certain employee who is excelling in his performance, you will be expected to express your satisfaction for his/her efforts. Whenever it comes to satisfying employees and improving their performances, appreciation is extremely important. It depends upon you whether you do it publicly or privately. Writing a letter is a private form of appreciation as only the employee receives the letter. You can also appreciate the employee by putting up his/her picture in organization, showing everyone how he has been excelling in his/her job.
While writing the Employment Satisfaction Letter, always start off by expressing your satisfaction towards the employee. Explain to them how his/her role has been extremely important throughout the course of the last few days/weeks/months/years. The opening paragraph should simply show why exactly the letter is being written. The second paragraph will focus on the employee's job or service and how he/she carried it out. In the same paragraph you may explain the importance of his/her work and how the organization benefited from it. You can briefly write down the details of the recipient's achievements in the past. Conclude the letter by thanking the employee and showing your confidence in them.
Sample of Employment Satisfaction Letter
12th October 2013
Mr. Josh McMullen,
SEME International,
St. Paul Road,
Toronto, CA 1923
Dear McMullen,
This letter is to inform you that SEME International is extremely satisfied with your services for the past four years. Moreover, you have been working even harder for the last six months and your sales are more than any other employee in the organization. It is good to know how you have managed to learn the art of marketing and sales over the past few years working in our organization.
Even though you have only managed to do well for our current projects, your sales are helping us attract new prospects to our organization and services, and we are happy with your performance.
We thank you for the wonderful effort and wish you all the best in your work. We also hope that this is not the last letter of appreciation that we are writing to you.
Yours sincerely,
David Snow
Director of Sales and Marketing
SEME International
St. Paul Road
Toronto, CA 1923