Sample of Employment Contract Termination Letter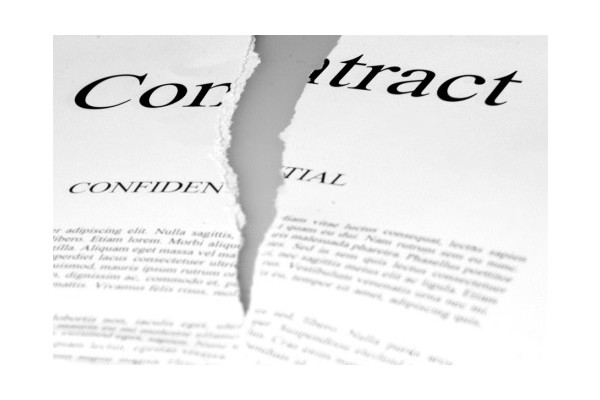 Employees who are working for a certain organization are mostly under a contract. In case this contract is violated through any means then later it is terminated. Moreover, a contract can also be terminated if the date has expired.
While writing a employment contract termination letter, always let the employee know why exactly is the contract being terminated. Once the reason is written and you believe that the contract can be renewed, write down the process of contract renewal and the clauses that might be necessary. Maintain a professional and formal tone throughout the letter and make sure that you write down everything in a concisely.
Sample of Employment Contract Termination Letter
Dear Mr Grey,
We are writing this letter to inform you that your contract with us regarding the window cleaning service has been terminated from today July 22, 2014. Both the parties signed a contract five years ago on the same date and we decided that after five years, if we believe that your service is still satisfactory, then and only then are we going to extend your contract.
However, with increasing complaints, we are sorry to inform you that we will not be extending our contract with your organization, Clean and Swipe. Moreover, we also agreed upon the fact that we will be giving you at least three more months after the contract has expired and that is why if you are willing to work for us for the upcoming three months, we are willing to comply to every term of the contract.
You are also further informed that during these upcoming three months, if you are planning to work for us, your performance does matter. The last clause in the contract stated that even during these three months, if we believe that your performance is satisfactory then we can offer you a contract renewal even on the last day. Therefore, you still have time until October 22, 2014 to prove yourself to our organization.
We are awaiting your reply. Please let us know whether you would like to avail this three-month post-contract termination offer. Thank you for your cooperation.
Thanks and regards,
ABC Corporation.